Former NBA Star Reveals Why He Was Terrified of Michael Jordan
2020/06/29
The NBA community knows legend Michael Jordan was a tough nut to crack. However, what happens when someone really cracks you up? And not in a funny way, in a literally break-your-ribs-way! Well, it happened to Jordan, and his accidental assaulter recently opened up about the incident.
When Michael Jordan had a rib injury
Metta Ford-Artest, more commonly known as Metta World Peace, recently joined Sam Amick and Joe Vardon, on the Tampering podcast. He addressed the 2001 incident that put Michael Jordan on a hospital bed.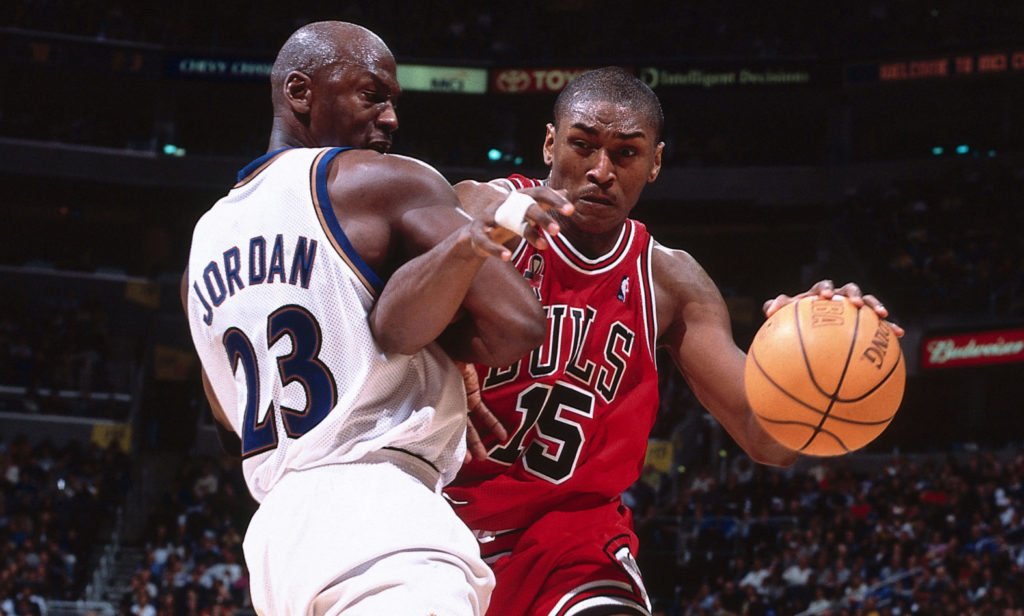 Talking about what exactly happened that night, World Peace said the accident took place "because of how hard I played against him". It was during a pickup game at a private gym in Chicago.
The 40-year-old recalled the incident and said, "So then as I was denying with the left hand, my right elbow went under his hand that was under his left hand that was grabbing me, so I get his hand out the way, then I hit him with my elbow in his ribs and then the ref called an offensive foul.
"Jordan had refs at every single run, and the ref called an offensive foul, and I'm like, 'Yeah!' And then Jordan went like this (holds his side) and I was like 'Oh…'"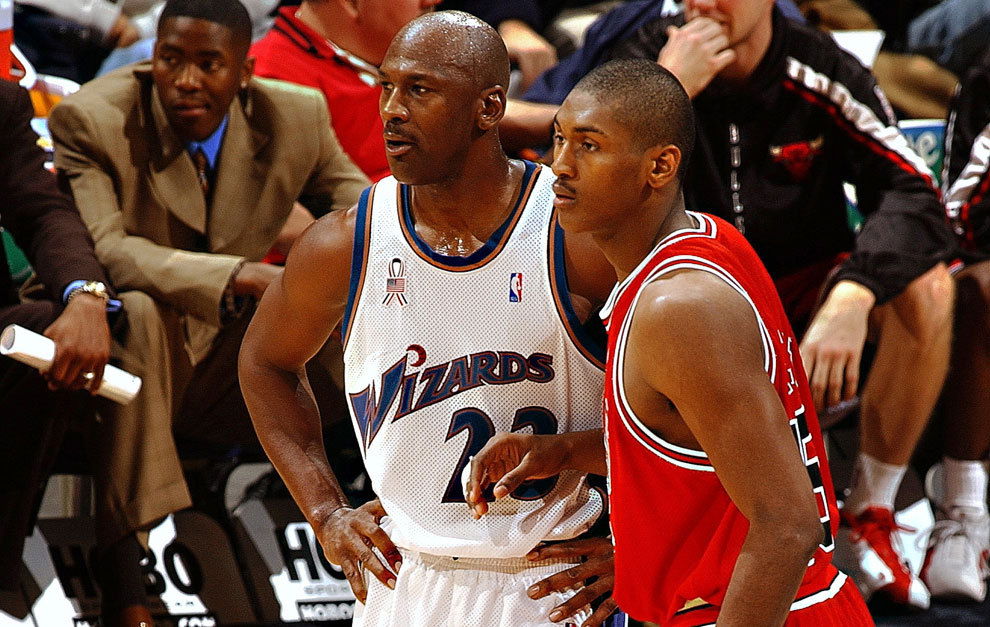 Then he said he was so upset about having hurt the legend that he stayed home so he wouldn't have to face Jordan. He said, "I remember thinking like, 'I think I hurt Michael Jordan,' so I went home, and I didn't leave my house for like two days."
When the incident took place in 2001, there were reports that things had gotten bad between MJ and Metta. However, the latter denied the same and revealed that he actually received closure.
"Then Jordan calls me, and Jordan was like, 'Hey man, it's ok. Things happen and don't worry about it.' And then I went back to playing. It was one of the greatest phone calls I got in my life."
Sure seems like Jordan understood that Metta didn't mean him any harm on purpose. If he did, the incident would not have upset him so much. Sometimes it's good to see that the G.O.A.T. has a soft side too, even though his new docuseries hasn't shown much of it yet.
sport
MORE ABOUT Former NBA Star Reveals Why He Was Terrified of Michael Jordan