Brie Larson Can't Stop Talking About This In First Gaming Video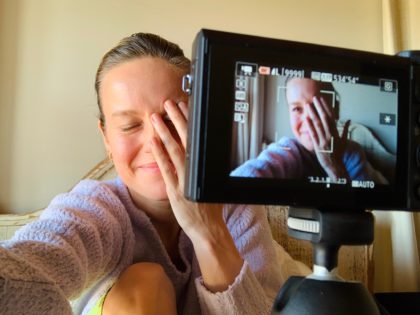 It is no news that many celebrities are addicted to the popular life simulation game Animal Crossing: New Horizons. The game is a perfect stressbuster because of its simple, relaxing gameplay and the fact that it lets players be part of an adorable virtual community. Celebs have a pretty hectic and stressful life and this game makes for a perfect getaway.
Among the ones who are addicted to this game and totally love it is Captain Marvel actor, Brie Larson. Yesterday, she uploaded a video of her playing the game while answering various questions by fans, on her YouTube channel. This also happens to be her first gaming video.


I am giving the people what they want. ANIMAL CROSSING GAMEPLAY Q&A https://t.co/GfAdHIuWfk
MORE ABOUT Brie Larson Can't Stop Talking About This In First Gaming Video