The Real Reason Missy From 'The Wrong Missy' Looks So Familiar
2020/06/25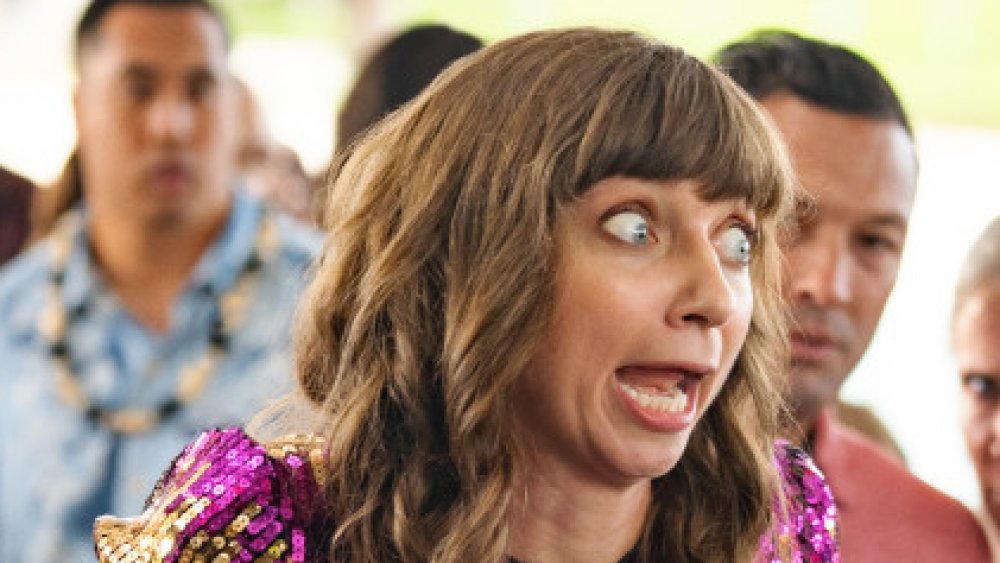 Though her ability to pull off endearing, wide-eyed expressions makes her face one of her greatest tools, Lauren Lapkus has spent much of her career flexing her vocal cords. In addition to memorable turns on animated series like Adventure Time, Bob's Burgers, American Dad!, and Harvey Girls Forever!, she's made herself an indispensable force on the podcast circuit. You can catch her hitting your earbuds as a frequent participant on dozens of hit shows, including Comedy Bang! Bang!, SPONTANEANATON with Paul F. Tompkins, Thrilling Adventure Hour, and WTF with Marc Maron. Since 2014, she has hosted With Special Guest Lauren Lapkus, a podcast in which she allows visiting comedians to set each episode's theme and title.
It takes a special skill to build a blossoming career on a vast array of brief but memorable roles, and that's exactly the niche that Lauren Lapkus has filled over the past decade. Whether she's lending her voice to a cartoon character, bringing comic relief to a prestigious drama, or dive-bombing a sitcom with manic energy, she knows that the key is to never hold back. "You have to go as hard as you possibly can or it's going to be weak," she told the Denver Post of her creative process in 2016. "Committed characters make strong choices that are clear to the audience."
She may be the wrong Missy, but when it comes to forging an unforgettable path across the comedy landscape, Lauren Lapkus is pretty much always the right lady for the job.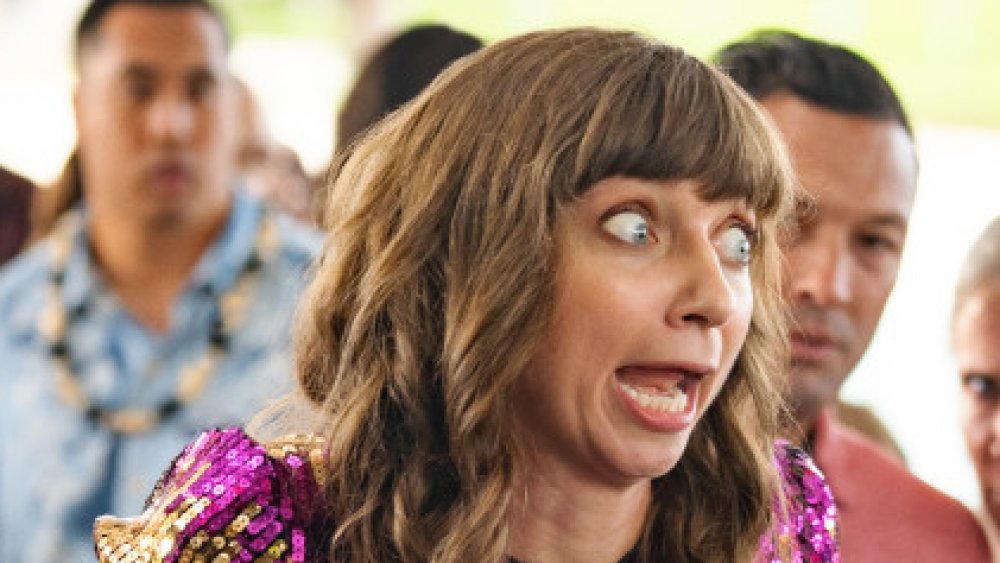 movies
MORE ABOUT The Real Reason Missy From 'The Wrong Missy' Looks So Familiar