What Mixer Shutting Down Means for Ninja and Shroud
2020/06/23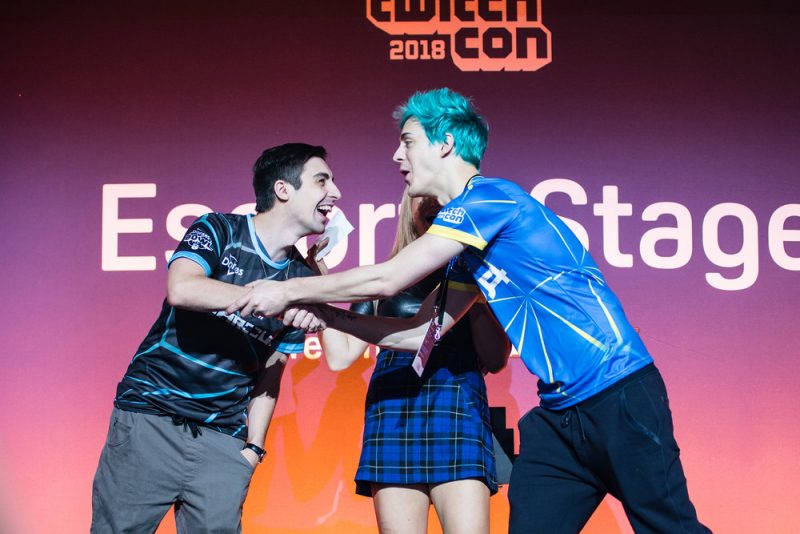 Microsoft's live streaming platform, Mixer, is shutting up shop within a month. The tech giant has entered into a partnership with Facebook, meaning all existing Mixer partners and streamers can transition to Facebook Gaming. Mixer announced the move across its social media handles on June 22. Last year, in August, Tyler "Ninja" Blevins made the switch from Twitch to Mixer after signing a contract reportedly worth tens of millions of dollars. Later in October, Mixer acquired Michael "Shroud" Grzesiek in another multi-million dollar deal. At the time, both the streamers were (and still are) two of the biggest names in the gaming industry, as well as on Twitch.
Originating in 2016 as Beam, Microsoft acquired the streaming service in 2017 and named it Mixer. After the acquisition, Mixer went on to establish itself as one of the most prominent streaming platforms. Microsoft's streaming platform rivaled Amazon's Twitch, Google-owned YouTube and Facebook Gaming, but always struggled to have a similar impact and outreach as its competitors.
In an interview with The Verge, head of gaming at Microsoft, Phil Spencer said, "We started pretty far behind, in terms of where Mixer's monthly active viewers were compared to some of the big players out there."
As a result of the partnership, starting July 22, Mixer's services will be inaccessible. All its websites and apps will transfer traffic to Facebook Gaming by default. This is where a question arises. What will happen to high-profile streamers who signed exclusivity deals with Mixer?
Read more: Watch: Ninja Points Out His Issues With People Hating Fortnite On Mixer
What does Mixer shutting down mean for Ninja and Shroud?
Mixer's jaw-dropping exclusivity deals for both high-profile streamers, Ninja and Shroud, sparked an all-out live streaming war. Subsequently, Twitch, YouTube, and Facebook Gaming tied down several other hotshot content creators with exclusivity deals of their own. This meant all these streamers would stream exclusively on their respective platforms.
Although Ninja and Shroud bagged contracts of their lifetime, their viewership and follower counts took a hit on Mixer. Now with Mixer bringing shutters down less than a year after signing both the streamers, it is uncertain what the future holds for them.
Both Microsoft and Facebook chimed in with similar statements to The Verge. Microsoft will release Ninja and Shroud from their contracts, and it's up to them where they want to move. Whether or not they want to join Facebook Gaming is a decision only they will make.
Meanwhile, credible esports consultant and insider, Rod "Slasher" Breslau says, Ninja and Shroud are free agents now after receiving chunky payouts of $30M and $10M, respectively, from Mixer. According to him, Facebook made an "insane offer at almost double" their Mixer contracts, but both the streamers opted out.


Sources: Facebook offered an insane offer at almost double for the original Mixer contracts of Ninja and Shroud but Loaded/Ninja/Shroud said no and forced Mixer to buy them out. Ninja made ~$30M from Mixer, and Shroud made ~$10M
Ninja and Shroud are now free agents
— Rod "4475 SR & Immortal peak" Breslau (@Slasher) June 22, 2020
Read more: Ninja Hits Out At Tfue Over Fortnite Comments
Both high-profile streamers have come out with their statements
Since Microsoft made the official announcement for Mixer's dissolution, Ninja and Shroud have issued their statements on Twitter.
"I love my community and what we built together on Mixer. I have some decisions to make and will be thinking about you all as I make them," Ninja wrote.



I love my community and what we built together on Mixer. I have some decisions to make and will be thinking about you all as I make them.




— Ninja (@Ninja) June 22, 2020
"I appreciate the Mixer community and everything I've been able to do on the platform. I love you guys and am figuring out my next steps," Shroud penned.



I appreciate the Mixer community and everything I've been able to do on the platform. I love you guys and am figuring out my next steps.

MORE ABOUT What Mixer Shutting Down Means for Ninja and Shroud