What to Watch Next If You Love 'The Evil Dead' Movies
2020/06/30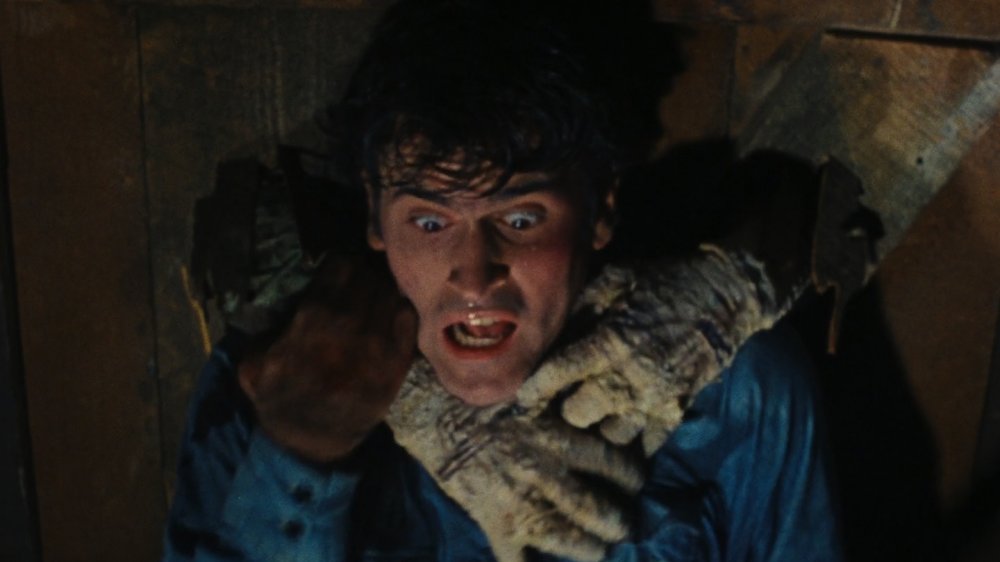 One of the interesting choices that sets The Evil Dead apart from other horror movies of its age is that it opts for its protagonist to be an able-bodied person that, quite frankly, knows how to handle himself in a fight. In an era and genre where the virginal, small woman was the go-to person to combat the monsters of the day, Ash was in a league all his own. The 2014 found-footage movie Creep plays with that idea a little bit by making its core villain and its protagonist a relatively even match. The fear and horror comes from the speculation about whether or not our hero is actually in a life-or-death situation.
The film focuses on Aaron, a videographer who answers an ad to film a man named Josef for a day. Josef lives out in the middle of nowhere, and he explains that he has an incurable brain tumor and wants to record himself so that his unborn child can know his dad. However, as the day progresses, Aaron has to decide if all of this is legit, or if he needs to fight his way out of the increasingly uncomfortable scenario. After all, Aaron might just be a really awkward guy ... or he might be a psychopath with sinister intentions.
In many ways, Creep is an incredibly grounded horror movie that keeps the viewer guessing until the very end. With a surprisingly masterful performance from Mark Duplass, the film sets up a world and a villain that's unlike anything that came before it, yet it somehow feels like it could exist in our reality. The movie was so unique and fun that it even spawned a sequel that you can fire up immediately after your done with the first film.
movies
MORE ABOUT What to Watch Next If You Love 'The Evil Dead' Movies